Allied Health Professionals
Lakefield Physiotherapy & Foot Health Clinic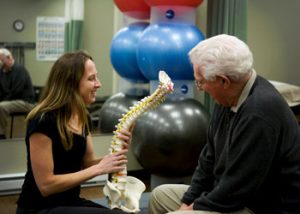 The Lakefield Physiotherapy & Foot Health Clinic is proud to be a part of the team of professionals at Morton Community Healthcare Centre. The clinic utilizes a team approach to provide the following comprehensive list of services:
• Physiotherapy
• Chiropody / Podiatry
• Custom Orthotics
• Massage Therapy
• Occupational Therapy
• Men's Pelvic Health Program
• A Women's Health Program. "SHE" our Women's Health Program is an innovative and exciting approach for treating problems associated with pregnancy, urinary incontinence and osteoporosis. Our program, provided by specially trained Physiotherapists, can help minimize or even relieve symptoms and improve function for those experiencing these conditions.
Contact the Lakefield Physiotherapy and Foot Health Clinic
Telephone 705-652-6999
Fax 866-747-0777
Email Lakefield.Physio@Lifemark.ca
Hours:
Mon 8:30 am – 5:00pm
Tues 8:30am – 4:30pm
Wed 8:00am – 5:00pm
Thu 9:00am – 6:00pm
Fri 8:30am – 4:30pm
Sat Closed
Sun Closed
Or visit us at lifemark.ca/Lakefield for more information about our experienced
practitioners and comprehensive services.